Temporary Closure at Peckerneck Trail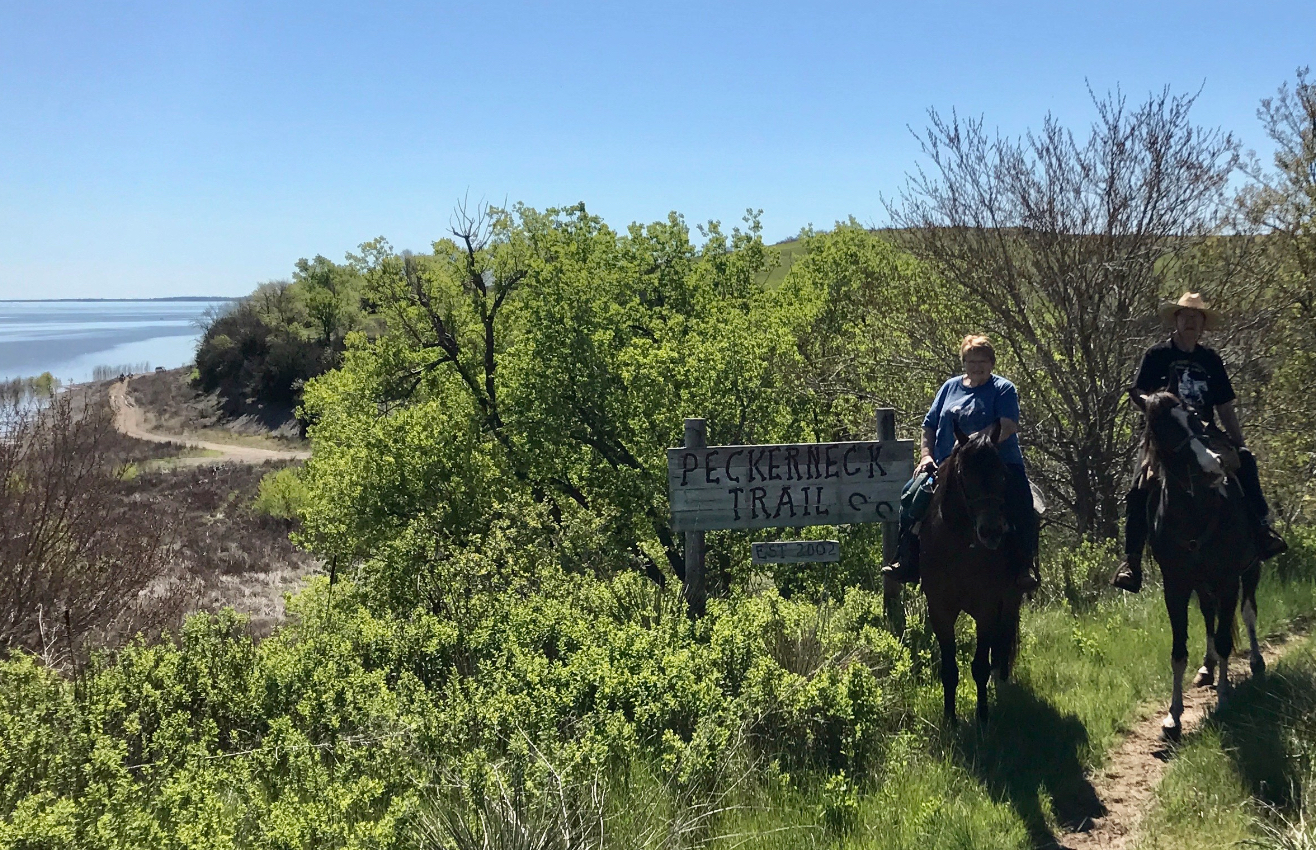 July 1, 2019 Alma, Nebraska.   Access to the Peckerneck Trail from its primary trail head, off Alma Vista Picnic Area, is currently unavailable due to Harlan Lake's water level.  The plank bridge near the trail head and the large crossing past the Peckerneck Mine is under about two foot of water and impassable.  Please consider this area closed at this time.  
Water levels are expected to subside quite quickly when irrigation begins in mid-July however, refer to the Nebraska Horse Trails Committee website or Facebook page for more information before traveling to this fun trail. 
This trail is maintained only by volunteer workforce and donations.  With the recent flooding, their treasury will be taxed as equipment may be needed for repairs.  Please consider donating to the HARLAN COUNTY COMMUNITY FOUNDATION (memo: Trail Fund) and send to Dave Wolf, 11285 Juniper Road, Alma, NE  68920.   Your donation is very much appreciated by the volunteers working to keep the trail open and all the trail riders who enjoy the Peckerneck.  
---
Horse Trail Riding Will Resume at Cunningham Lake in 2020
Mike Anderson, President of the Nebraska Horse Trails Committee, spoke with Director Brook Bench of the Omaha Parks & Rec about the recent closure of Glenn Cunningham Lake and the future of horse trail riding at this popular park.  Mr. Bench confirmed as they are completing the fish kill that the lake will be closed to all users most likely until later this summer.  In the meantime, the area north of Highway 36 remains open and accessible to all users.  
Mr. Bench said the rumors that horse trail riding will be banned from Cunningham Lake are absolutely false.  Horses will have access to all areas of the lake just as they did prior to the recent closure.  It is expected that trails will open in 2020.
Mike went on to say that he and Mr. Bench discussed the long-term plans for Cunningham which may include expansion of horse facilities. "I told him that the Nebraska Horse Trails Committee and area horseman stand ready to help in any way to enhance the horse trail riders experience at the lake." 
Please share this information with your horse friends in an effort to clear up any rumors about horses at Cunningham.   4/26/2019
---