NHTC Board of Directors
Our leaders do not necessarily have the time; they just have the heart.
Our Board of Directors represents a cross-section of our trail riding community and has a passion for our organization and those we serve. The members work hard to ensure long-term sustainability of the organization and oversee that the funds raised go directly to supporting our Mission.  These individuals have met the requirements to become a Voting Member and as a result have been elected to our Board of Directors.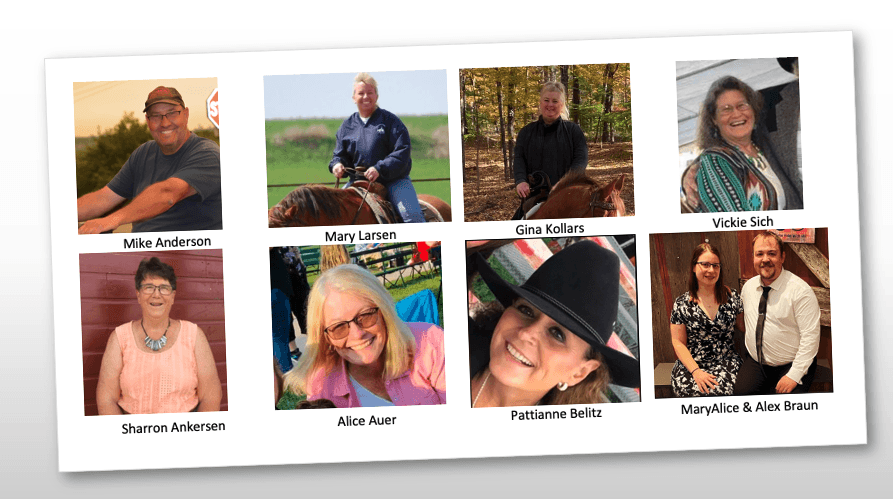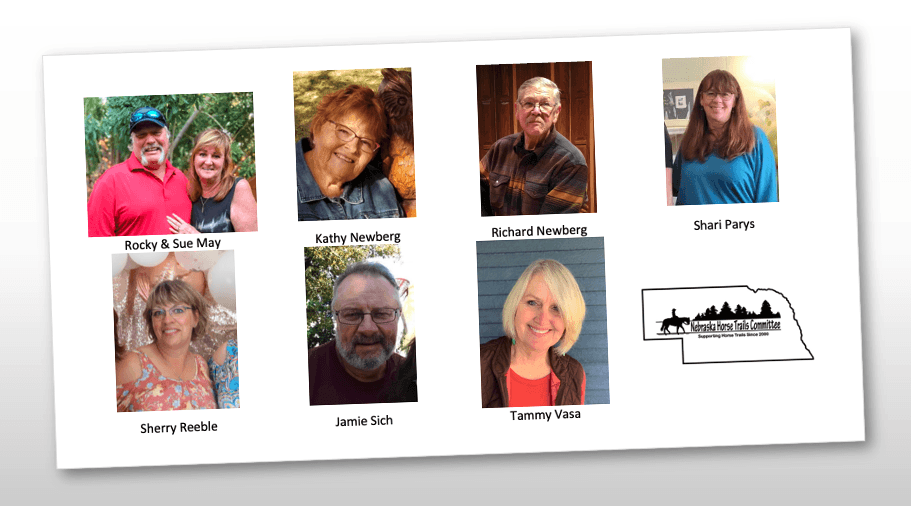 The Officers of the Nebraska Horse Trails Committee 
Mike Anderson, President 
Mary Larsen, Vice President        
Gina Kollars, Secretary
Vickie Sich, Treasurer   
~~~~~~~~~~~~~~~~~~~
Tammy Vasa, Webmaster