The Horse Trail Riding Expo 2020
Note:  New Weekend! 
The Horse Trail Riding Expo will be held March 21/22, 2020 at Chance Ridge Event Center in Elkhorn (Omaha).  This two-day event is a must-attend for any horse enthusiast.  All under one heated roof, enjoy demos, lectures and competitions!  Shop till you drop at our specially chosen vendors offering items geared toward equine lovers.  Get out and visit with friends and ready yourself for spring trail riding.  Stay tuned to this website for more information.  Follow The Horse Trail Riding Expo on Facebook! 
Expo Welcome's Steve Lantvit
You have seen him on RFD-TV!  The Horse Trail Riding Expo is pleased to welcome Steve Lantvit to this year's Expo.  
STEVE LANTVIT Renowned, award winning horseman, Steve Lantvit, captivates the equine world with a fresh and innovative approach to training individuals and horses. Coupled with decades of experience and knowledge across multiple disciplines, Steve's training program is built on trust, gentle hands, and a true partnership regardless of the rider's discipline or experience.
Steve's teaching style provides his students with the "why" and not just the "how" or the "what" giving them the necessary tools to be successful on their own. See how his techniques can be applied to our trail horses and riders.  Steve strives to help fellow horseman/woman achieve their dreams, overcome obstacles, and to challenge themselves to do the best by the horse and for the horse.

Traveling across the US sharing his knowledge and passion for horses, Steve brings his teachings right into your home with his television series, Steve Lantvit "Sure in the Saddle" airing on RFD-TV and the Cowboy Channel.  
Would you like to ride with Steve at Expo?  Info coming soon.  Please check back.  
NHTC Trail Challenge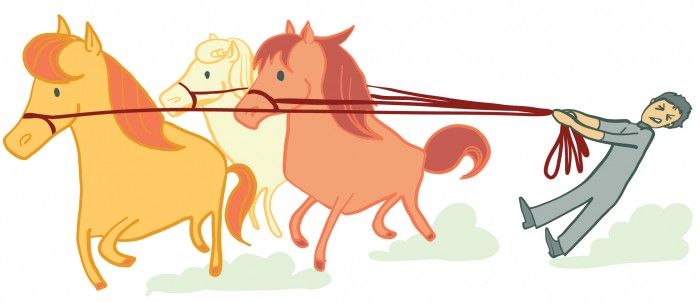 Hold your Horses!  It's coming soon!
The NHTC Trail Challenge is a highlight of our Expo and we work very hard to make it a unique event each year.  Information about this year's Trail Challenge and registration should be available around February 1, give or take.  Check back here or on our Facebook page.  
Vendor Registration & Program Advertising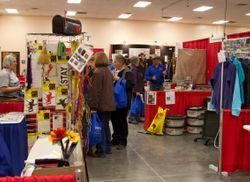 Vendor Registration is now open!  Spots are on a first come, first served basis!  Register early to guarantee your space.  All information can be found on our Vendor page, including online payment!  
Reach your target audience by advertising in The Horse Trail Riding Expo's official program.  See our Program Advertising Rates.