The Horse Trail Riding Expo is Back!
We are happy to announce The Horse Trail Riding Expo will be back in March 12/13, 2022 at Chance Ridge Event Center in Elkhorn (Omaha), Nebraska.*  We are so grateful for all of you who have supported Expo since we moved to Chance Ridge in 2016 and have held out hope for its return.  Our committee will be meeting has been hard at work planning this event.   Vendor forms are online now!  Get your registration in to reserve the best spots! We are not the biggest expo in the region but we are the only trail riding expo in the area.  We have a limited supply of booths which gives our vendors less competition for services.  Don't miss this opportunity to cater to your equine customers.  The Horse Trail Riding Expo is the major fund raising for our organization.  These funds are used for horse trail and trail head improvements in our state, trail clearings and creating new trails like the one opening soon at Summit Lake.  Attending this event, participating in our clinics and supporting our vendors is the easiest way to help our organization.  Rolling up your sleeves and volunteering at this event helps ensure this event will continue.  We cannot do it without you.  
---
Expo's Trail Rider Challenge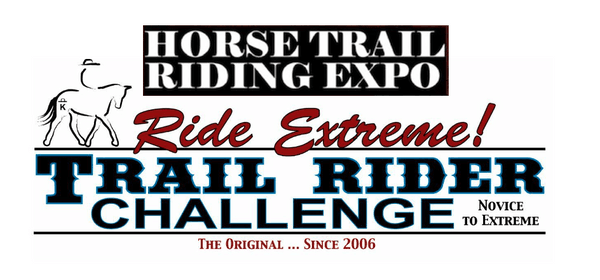 The Horse Trail Riding Expo's Trail Rider Challenge is a highlight of our Expo and we work very hard to make it a unique event each year.  Hosted by Kelli Paulson of the Trail Rider Challenge, the format encourages horse and rider partnership based on trust and skill as each contestant maneuvers our exclusive Expo extreme trail course.   Your partnership is then scored on an obstacle course designed to challenge your skills at all levels and encourage good horsemanship.
We have lost two years to Covid-19.  This year's theme is getting back those lost celebrations.  Are you ready to enter?  Here's how.....  
.
---
The Trail Meister - Robert Eversole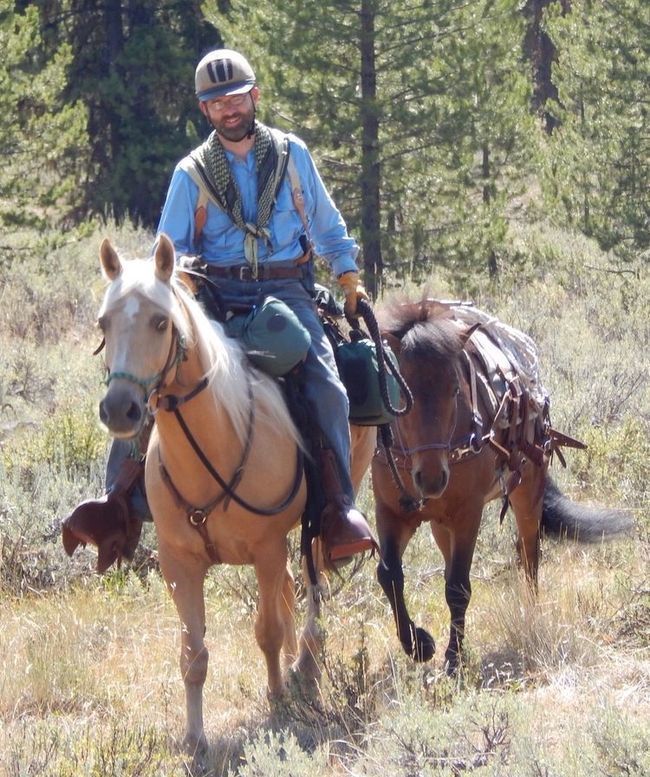 Robert Eversole is an internationally recognized clinician who emphasizes practical horsemanship and outdoor skills in his clinics on trail riding and camping with horses. A refugee from corporate America, Robert built the world's largest guide to horse trails and camps, www.TrailMeister.com, when he found that accurate information was unavailable. In his clinics and trail riding columns in leading equine publications, Robert draws from his experiences as a veteran of the US Marine Corps, a PATH-certified instructor, and decades teaching equestrian and outdoor skills. He lives in the Pacific Northwest with his wife, three mules, a horse, and a dog named Boo. 
Author of The ABCs of Trail Riding and Horse Camping: Essential Knowledge for Trail and Camp , and an alumni of the Horse Trail Riding Expo, we are pleased to welcome Robert back for more of his insightful demonstrations!
---
Kelli Horsemanship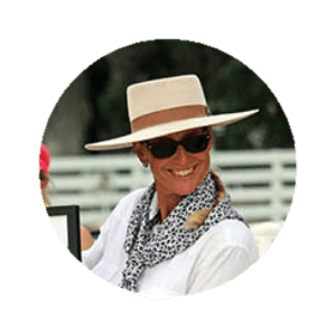 Kelli Paulson has a passion for teaching horse people who want something more and has made a career of providing riders with the tool to "make" the horse they want.  A lifelong learner herself and using skills she has learned through dressage, colt starting, working equitation and ranch riding.  Kelli has worked with over 1,500 horses and humans and hosted over 300 clinics and Trail Rider Challenges throughout the Midwest.  She is a popular presenter at this and other Expos. 
Kelli created the The Trail Rider Challenge to test rider's skills and engage the horse's mind while increasing partnership, confidence and the horse's willingness.  Members in this popular series attend competitions and are eligible for year-end awards.  During Covid-19, Kelli perfected a virtual Trail Challenge series which has received nationwide attention. Publisher of 2 books, most recently Kelli has written How to Build Simple Trail Obstacles to assist riders in training at home and for virtual competition.  Kelli has been an active supporter of this Expo since its inception.
Kelli said the most common problem riders approach her with is fear and it seems many have it at some level.  Learn how to lean into that fear, identify, change your story, and make a plan to move forward with confidence and accomplish your goals.  Ride with Kelli one or both days at Expo as she expands upon this critical path of horsemanship.  Learn more by clicking the button below.
---
Katrina Holley - Healing Hooves Horsemanship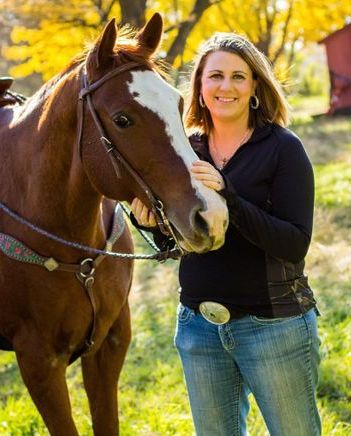 Does your horse refuse to stand still while saddling?  Does it walk off before you are safely mounted?  Not only is this a nuisance for the rider, but it is also a potential safety issue if having to dismount and remount on the trail. 
Katrina Holley of Healing Hooves Horsemanship will show you ways to break this bad habit.  In addition, she will help riders learn proper mounting to relieve your horse of saddle discomfort and putting unnecessary pressure on the horse's spine.  Learn more about saddle fit.  Enter one or both of Katrina's clinics.  While the topics complement each other, you may learn different skills in each clinic.  Katrina is from Carleton, Nebraska and provides a mobile service using the home turf of the horse and rider for her training program.  The goal is to bring confidence, understanding, and insight to both horse and rider.  
Saturday - Saddle Tips & Mounting for the Horse's Health & Sunday - Mounting the Fidgety Horse.  Ride one or both days!
Information and riding in this clinic and online sign up can be found by clicking the button below.  
---
Italia Rouse - Twisted Arrow Horsemanship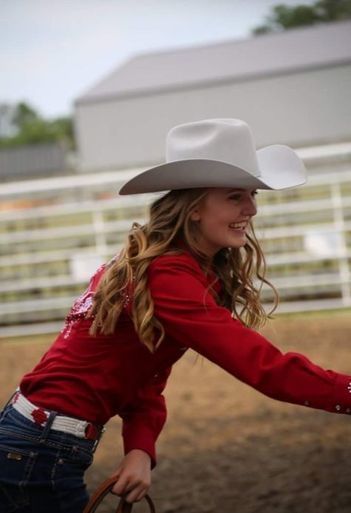 Italia Rouse owns and operates Twisted Arrow Horsemanship.  She has been a horse owner since she was "a little girl and quickly discovered a passion for our 1000 pound beasts."  Though not just with the horses, she has a passion and an ability to help riders connect with their horses. After training under many incredible trainers in the industry, including Clinton Anderson of Downunder Horsemanship, she specializes in groundwork and behavioral issues, such as, pushiness, trailer loading, and exceptionally reactive horses. She teaches not only the horse but the handler to get that needed results.  Italia will provide guidance to prepare a rider for the trail by 1) safely working from the ground and 2) in the saddle.  Sign up for one of or both of these clinics by selecting the button below.  
Italia is certified MagnaWave practitioner for the enhancement of equine performance, health maintenance and recovery and will be providing a demonstration at Expo.  PEMF has beneficial effects in alleviating equine tendon and ligament injuries, sore backs and other issues which can inhibit your horse's trail riding.  Owners generally see and feel an improvement in the way the horse moves after several MagnaWave sessions. MagnaWave for horses is a safe and effective, drug free alternative to keep your horse in optimal health.
---
Michelle Anderson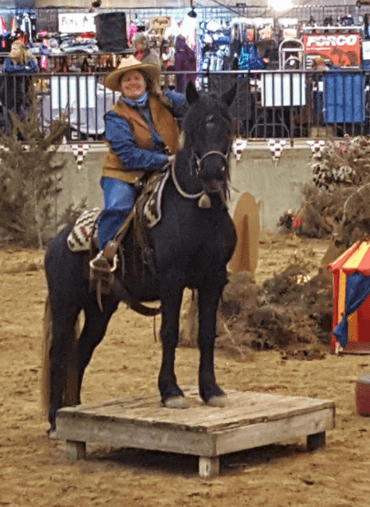 Michelle Anderson is a local horsewoman who has been working with horses of different disciplines for over 40 years. Originally from the east coast showing hunter/jumpers, she moved to Omaha in 1999 and became a huge proponent of seeking a deeper relationship with horses through natural horsemanship.  While Michelle has a love of horses, she has a deeper love for God. Come join her for Cowboy church here at Expo on Sunday morning where Michelle will explore the parallels between our relationship with our horses and with our God.  She is quick to say, perfection need not apply!
Trailer Loading with Michelle.  A past winner of this Expo's Trail Challenge, Michelle is sharing what works for her with trailer loading a difficult horse, explaining common mistakes made by humans and looking at the trailer from the horse's point of view.  Have a horse that is difficult to load?  Please note:  A perfect candidate for this demonstration is an otherwise well-trained horse that gets "sticky feet" when loading.  It is important to note that all problems with a difficult loading horse cannot be solved at this session and it is extremely important your horse not be dangerous to itself or can potentially damage the trailer used for this demonstration.  If you have a candidate you would like us to consider, please complete the form by pressing the button below.  Candidates will be interviewed prior to selections.  Please be sure and include your phone number.  If your horse is chosen, the cost of the demo is $40 and an invoice will be sent.  Payment is required prior to the event.   
.
---