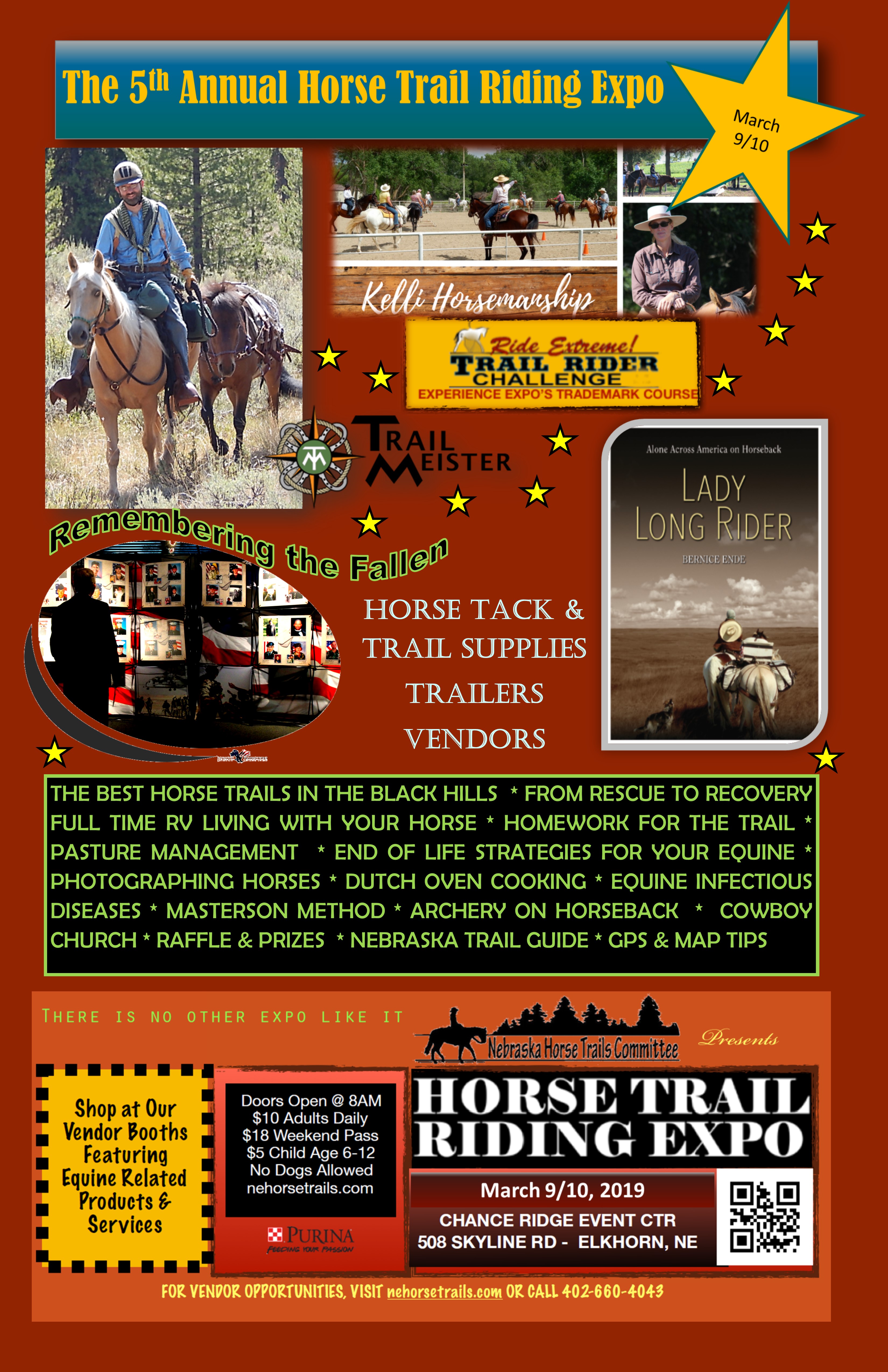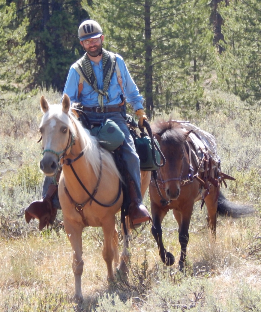 The TrailMeister
Robert Eversole "The TrailMeister"- I work hard to help horse and mule riders find the straight scoop on new places to ride and camp as well sharing his knowledge of trail riding and camping with horses and mules. Robert also owns and operates the largest guide to horse trails and horse camps in the world, www.TrailMeister.com.
Active in the equine community, Robert is a PATH intl. Registered Instructor with nearly twenty years of experience helping individuals with special needs experience the rewarding benefits of equine-assisted activities.
Robert is a highly requested clinician at equine events around the nation where he shares his knowledge of trail riding, camping with livestock, and trail safety.
When he's not speaking with horse and mule riders at events across the US, writing regular feature columns in leading equine publications including the Northwest Horse Source, Robert can be found riding, camping, and packing in wilderness areas across the country.
Be sure and attend one of Robert's lectures and visit him in his booth at Expo.  Topics include
Getting back to camp in time for dinner
When sh@t hits the fan
Getting back in the saddle after a traumatic event
Fine and pleasant miseries of back country horse camping
Planning the perfect horse trail camp adventure
---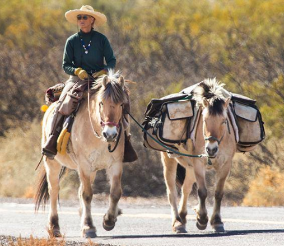 Bernice Ende ~ Lady Longrider
"There are many reasons why I ride," says Bernice Ende.  "Here are four.  To encourage female leadership. To discover, learn and grow."
The Horse Trail Riding Expo is pleased to host Bernice and her team of Norwegian Fjords.  A "long rider" is someone who has ridden more than 1,000 continuous miles on a single journey. Ende's journeys have taken her more than 20 times that distance traveling over 22,000 miles on horseback.  A gift ballet dancer who, she says, was "inspired by the horse", teaching dance for over 25 years.  After retiring in 2003, adventure called.  Come and hear about Bernice's journey.  Take home a copy of her book. Visit Bernice's Website
---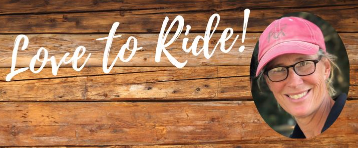 Ride with Kelli Paulson
Kelli Paulson was born horse crazy. Through the years she has worked on timing and feel to get that soft, willing, relaxed, and confident horse.  Trail Rider Challenge (TRC) was developed in 2006 by Kelli to give people a way to measure their skills, develop a partnership with their horse and set goals as well as being a great way to have fun with your horse, expose a horse to new things and meet horse friends.  Using the principals Kelli has learned through her clinics and competitions, she is offering riders the opportunity to better prepare their horse for the trail.  We will be offering both a Basic clinic and an Advanced class for those who wish to ride at Expo.  If you are interested in riding with Kelli at Expo, visit this page for more information.  
Kelli welcomes questions from the audience following the clinics.  
In addition, Kelli will be working with riders who want to try the obstacles course on Sunday morning. Registration is required. 
---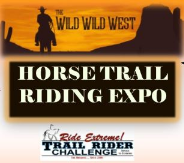 It's the Wild, Wild West!  The Trail Rider Challenge returns to Expo!  Fun to watch, exciting to ride!  Extra points for riders who dress for the west!  Compete on Expo's trademark course under the direction of Kelli Paulson.  First round for adults is late Saturday afternoon.  Finals on Sunday.  Spots limited for this competition.  Enter today.... 
.
---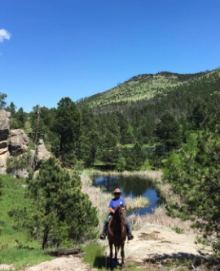 Full TIme RV-ing Expert
The Horse Trail Riding Expo is pleased to welcome Lee Ann Piggott to Expo! Many of you may have met Lee Ann at Broken Arrow in South Dakota. Lee Ann will share with us her favorite trails in the Black Hills.  Enjoy her pictures, ask questions and learn how to find them on your phone app.  Lee Ann will do a feature presentation on Full Time RV-ing with your horse - as that is just what she and her husband do!  Check out the Road Apple Gang on Facebook.  Don't miss Lee Ann's presentations at Expo! 
.
---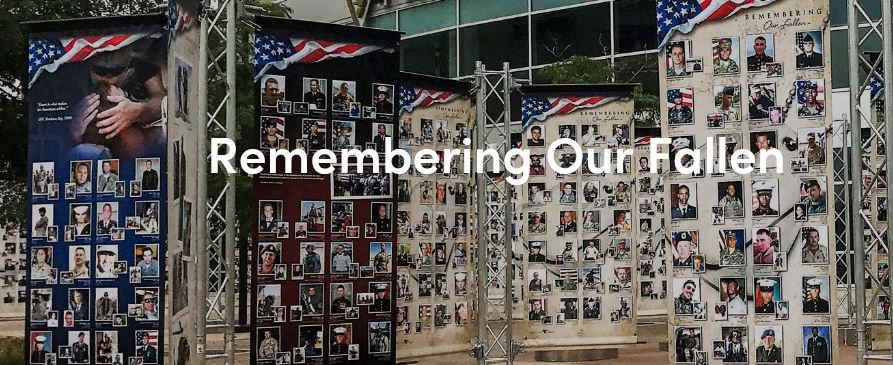 Remembering Our Fallen is a photographic war memorial that honors our country's military Fallen from The War on Terror (9/11/2001 - Present).  Unlike brick and mortar memorials, Remembering Our Fallen is designed to travel and includes both military and personal photos.  Its legacy will be that these men and women will be remembered and their names will be spoken, while helping to lessen the grief of their families.  A Gold Star family's greatest fear is that their Fallen will be forgotten.  
The Horse Trail Riding Expo is honored to display this important memorial at this year's Expo.  
---
Schedule of Events
This snapshot provides an idea of each day's presentations.  A more detailed schedule will be published soon.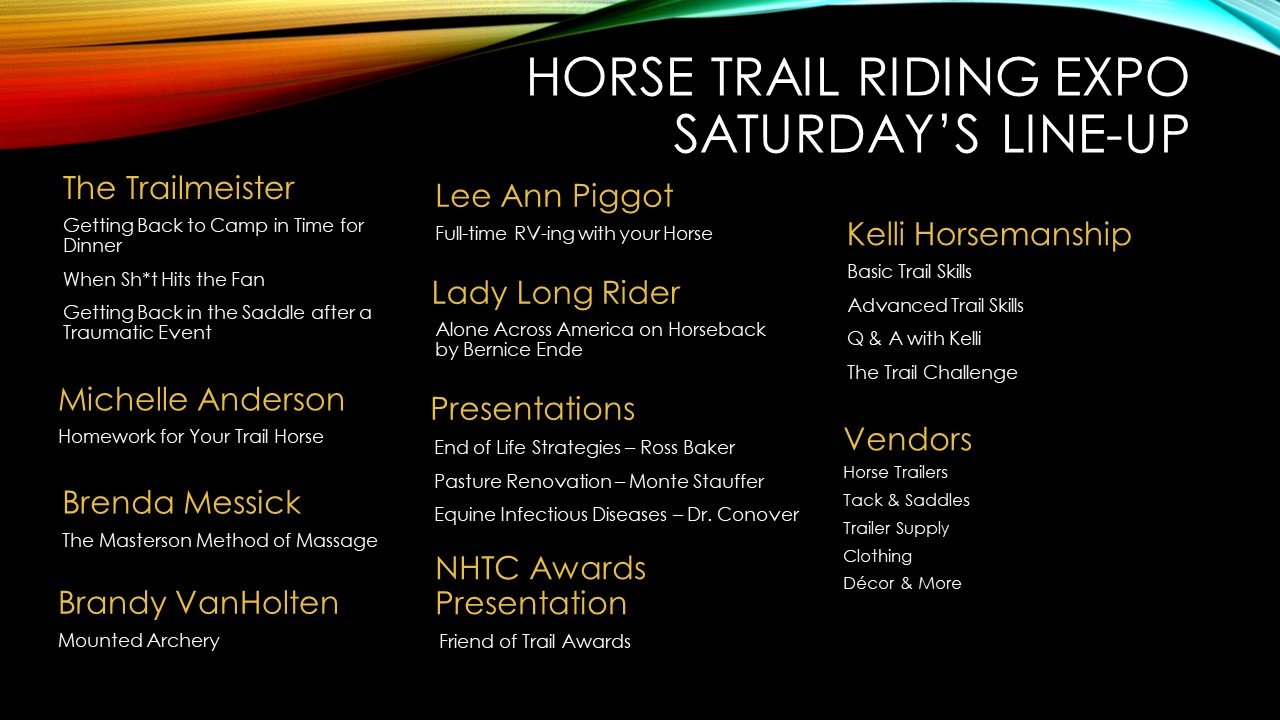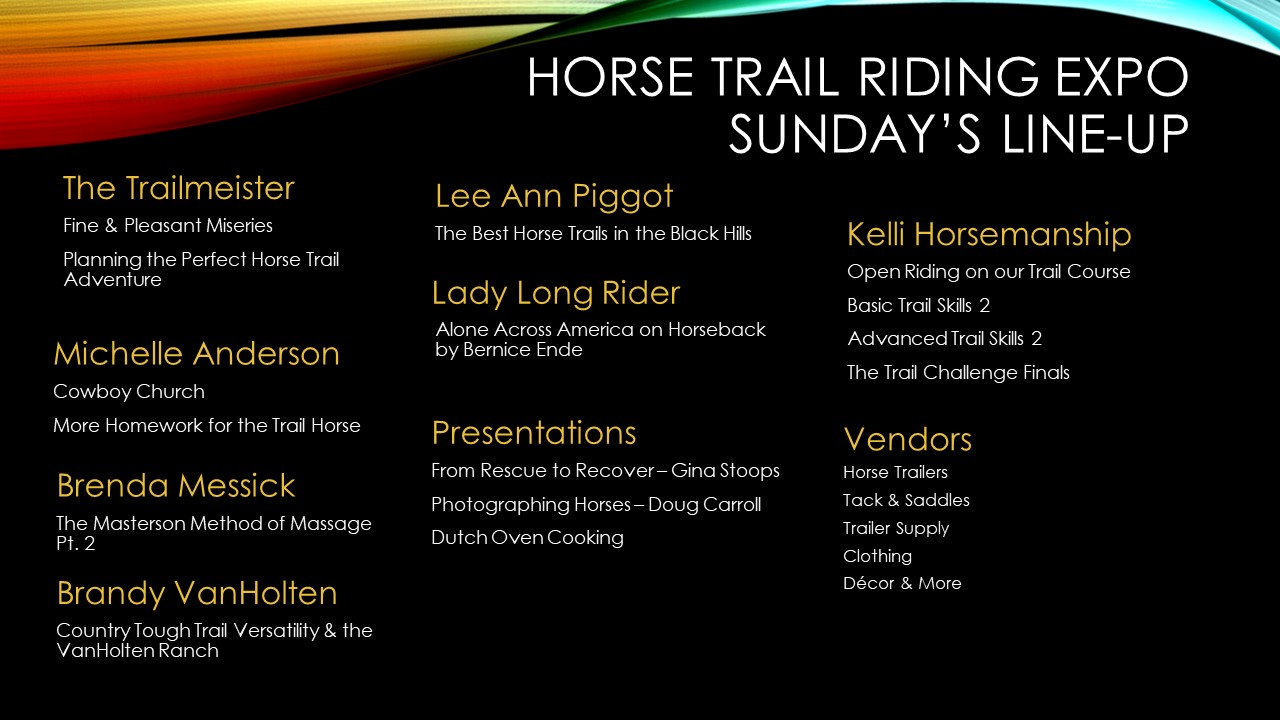 Check Back Often for More Updates