Cost of Admission
Our event is held under one heated roof.  Your entry to this event gives you access to all the lectures, presentations and vendor hall.  Doors open at 8:00 AM each day.   Proceeds from this event go to the treasury of the Nebraska Horse Trails Committee and used for our horse trail projects in Nebraska. 
Daily:  Adults $15*     Children $8*
*Buy your wristband on Saturday & come back Sunday for free!  (Non-transferrable and must be worn by original purchaser.  We trust you on this one!)
Sorry, no dogs allowed.  
Location of Our Event
The Horse Trail Riding Expo is held at Chance Ridge Event Center in Elkhorn (Omaha), Nebraska.  Located at 508 Skyline Road, it is easy access off West Dodge Road.  (If using a navigation program, be sure and enter "Road".). The event center is the building to the north.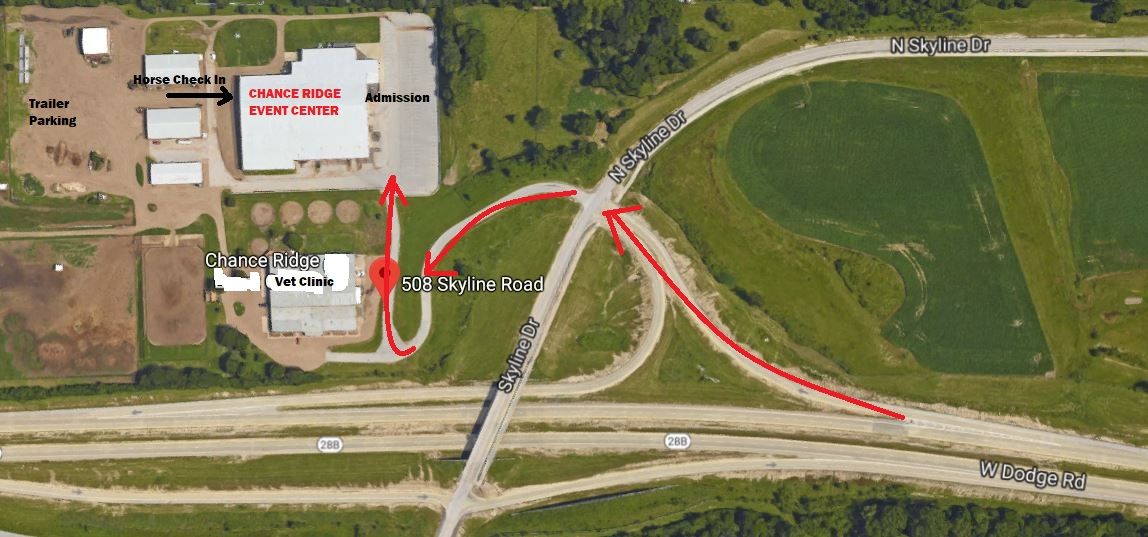 Contact the Nebraska Horse Trails Committee for information.  Do not call Chance Ridge.