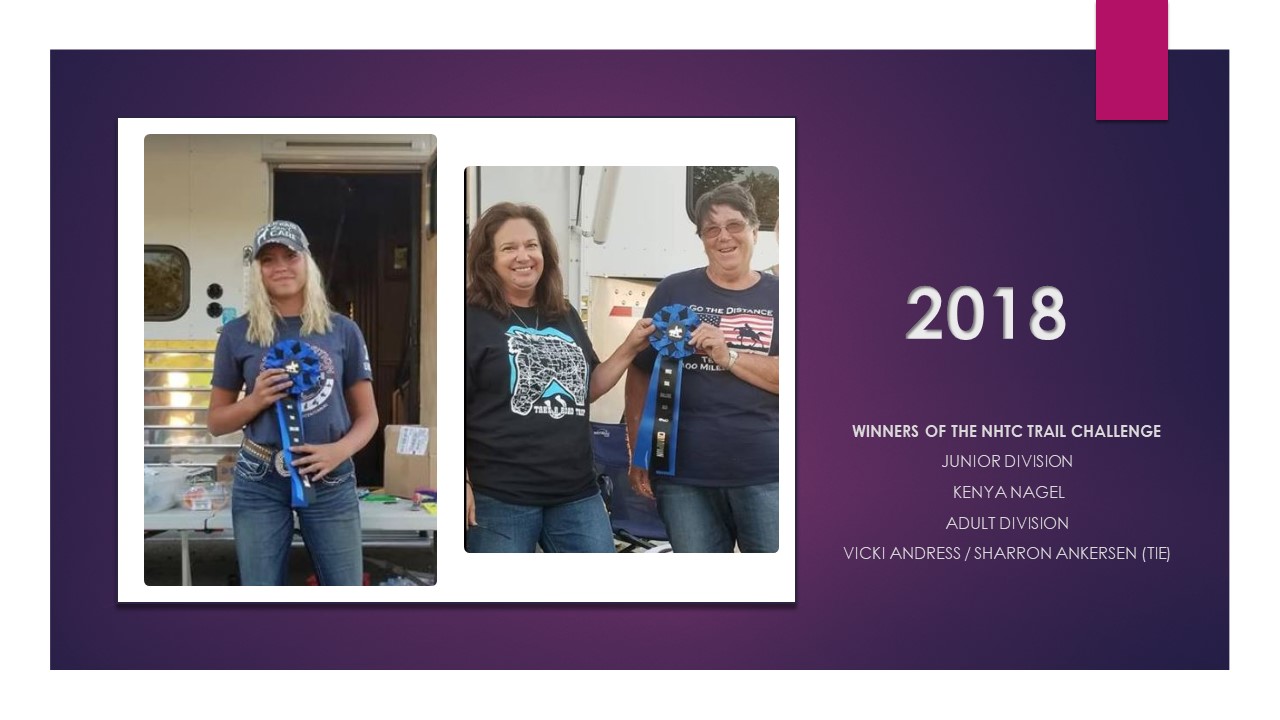 Thank You to all the riders, volunteers, judges and NHTC board
who made the 2018 NHTC Trail Challenge a success. 
We couldn't have asked for better weather, bigger smiles or prettier horses! 
It was all right there at Branched Oak Lake.  
Next year is our 10th Anniversary Trail Challenge! 
Check in later in 2019 to find out more about this special event.  
Rider Scores