10th Year NHTC Trail Challenge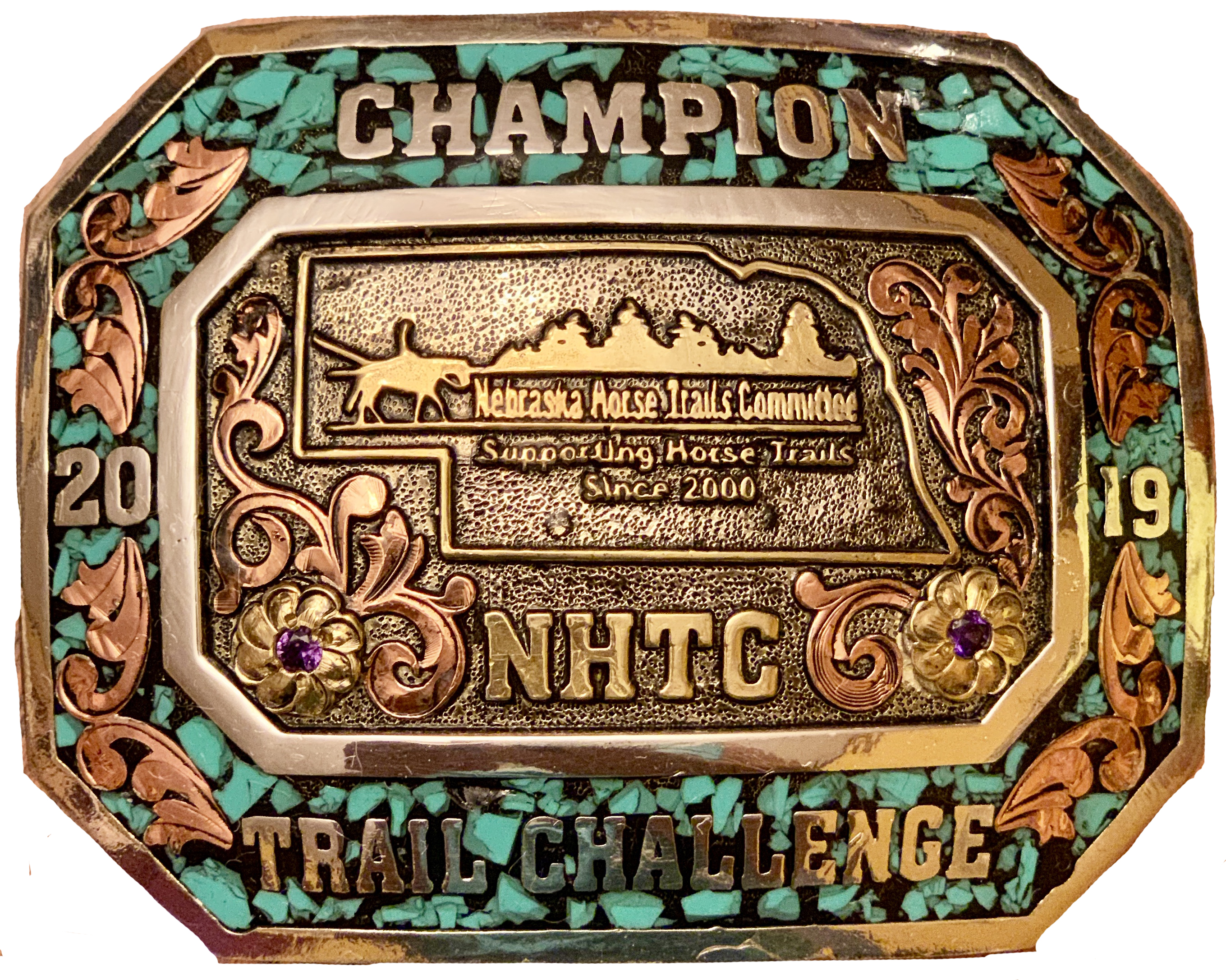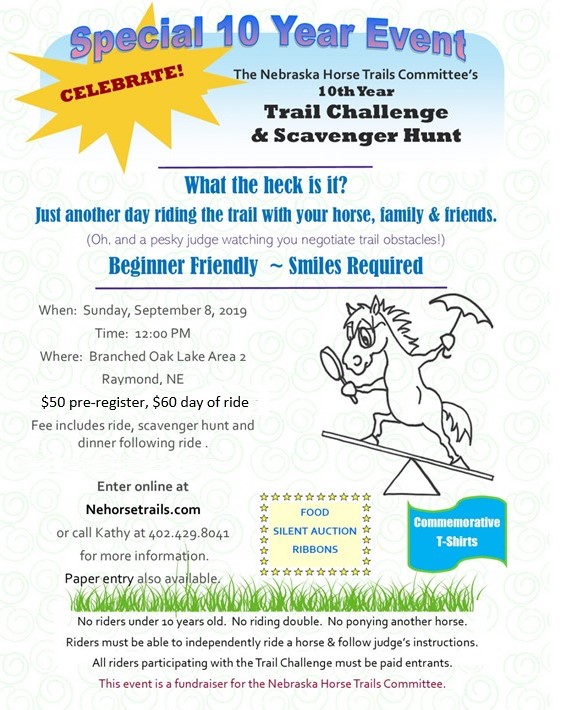 ---
---
It's our decade year! 
Come celebrate our 10th Anniversary Trail Challenge and Scavenger Hunt.  
Special commemorative t-shirts are available for riders and guests.  
Enter ONLINE* today.  
$50 if registered online; $60 day of ride.
Tee shirts are optional at $20 - $22
---
All contestants should report to Branched Oak Lake, Area 2 for check-in between 9:00 - 11:00 AM on Sunday, Sept. 8, 2019. There will be a ride meeting at 11:30 and the ride will begin promptly at 12:00 PM. Rain or Shine. Meals & awards ceremony will follow the ride. A Nebraska state park permit is necessary on your vehicle. You may buy permits online thru Nebraska Game & Parks website.    
PLEASE NOTE
NO ENTRANTS UNDER 10 YEARS OLD
NO RIDING DOUBLE
NO PONYING ANOTHER HORSE
NO PLEASURE RIDE WITH GROUP UNLESS AN ENTRY FEE IS PAID
ENTRANTS MUST BE ABLE TO RIDE INDEPENDENTLY AND FOLLOW JUDGE'S INSTRUCTIONS
---
* Online Entry preferred however, paper entry forms can be printed and mailed.  No tee shirt orders after August. 15th.  
---
Trail Rider Challenge Approved!

---
DONATIONS NEEDED
Our Bag Raffle and Auction are a fun part of the day's activities.  Do you have items you would like to donate?  Bring to the event or contact Alice Auer to arrange pick-up.